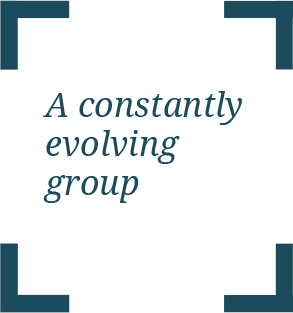 Openness, Research, Quality, Excellence.
The Tecnoshops Group is a continuously expanding group of companies whose divisions design and create excellent shop environments for clients all over the world.
Tecnoshops has worked with leading brands for 30 years, earning a deserved reputation as a national and international market leader, especially in Russia.

A solid group, a great family
Tecnoshops carefully monitors the latest technical innovations without jeopardising the traditions and experience built up over the years.
The Gibam Group, boasts 45 years' experience in the shop furnishing sector and is the powerhouse behind Tecnoshops Design and Contract, the leading name in the design and creation of shop and residential spaces.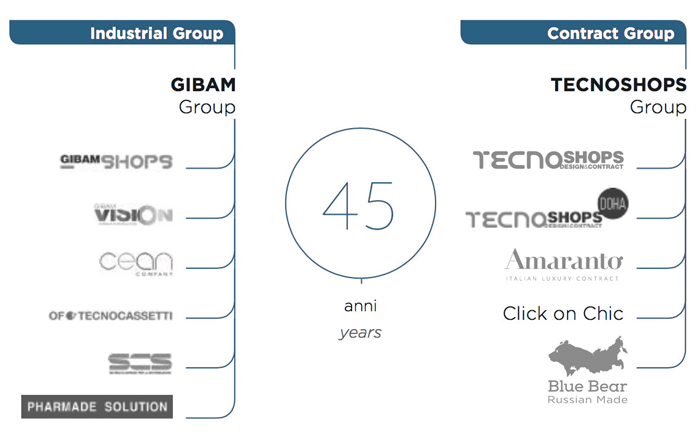 The World of Luxury
The world of luxury has its own significance, value and identity.
By interpreting this significance and using the most suitable technologies, Tecnoshops creates truly luxurious environments, transforming space into value and furnishings into identity. Tecnoshops generates ideas and solutions, and develops them into unique designs, looking to the future while interpreting the past. By combining the latest design and technology with generations of craftsmanship, we deliver the future today.
Over the last 30 years, all the top brands in the world of fashion have chosen the quality, precision and organisation of Tecnoshops.



Identity




Tradition




Discretion




Creativity




Rarity



Significance




Exclusivity




Originality




Seductiveness




Excellence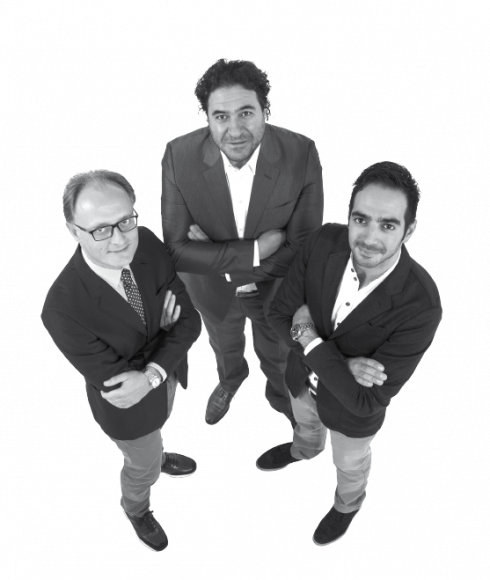 Angelo Spinaci, Denis Giovanelli, Enrico Giovanelli

1983
Passion for design and a unique business acumen led the Gibam Group to form Tecnogibam, a company with the capacity to combine style and technology, staffed by a team of professionals committed to satisfying clients' needs. Thanks to rapid responses and flexible services, TecnoGibam proved an immediate commercial success. 10 years later, Tecngibam took a major step forward and changed its name to Tecnoshops, boosting creativity and capacity in the process.
Today
Over 30 years of experience and hundreds of successful shop projects have established us as market leader and preferred partner for all leading brands. The opening of foreign subsidiaries has turned Tecnoshops into an international group and allowed us to expand our services especially in the Russian Federation and in the Middle East.

1983
Formation of Tecnogibam

1985
The year of large shopping centres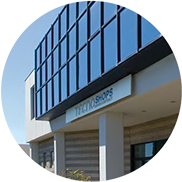 1988
Move to new headquarters in Via Filippini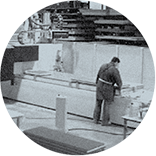 1990
Expansion of production sites

1991
1st entirely CAD project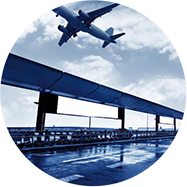 1995
1st intercontinental project: Tecnoshops furnishes the duty-free shop in Jakarta International Airport, Indonesia
2001
The company obtains ISO 9001-2008 quality certification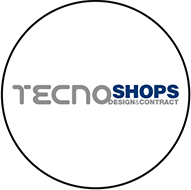 2002
Tecnogibam evolves into Tecnoshops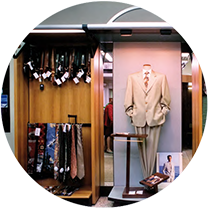 2003
1st luxury retail shop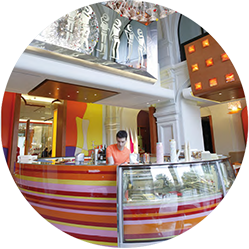 2004
Completion of the award winning "Bosco Bar" project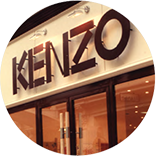 2005
The Kenzo group chooses Tecnoshops and introduces the new format in over 20 sales outlets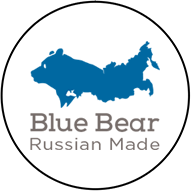 2008
Opening of the Russian headquarters of Blue Bear

2009
1st 'click on chic' event in Milan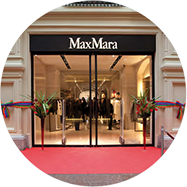 2010
1st shop produced entirely in Russia (MaxMara)

2010
The Twin-Set brand asks Tecnoshops to fit out its new points of sale in Italy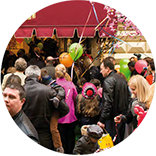 2012
Inauguration of the 500th boutique in the world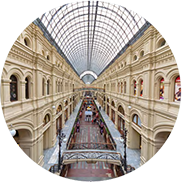 2013
20th anniversary of success in Russia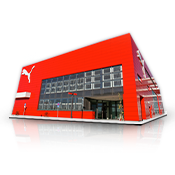 2014
New partnerships and openings with Atos Lombardini and Puma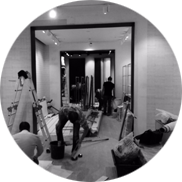 2015
New synergies make it possible to manage complete, complex, structural projects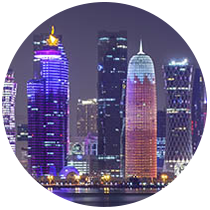 2016
Opening of Tecnoshops Doha in Qatar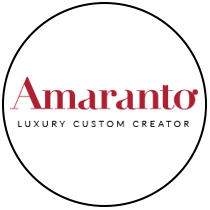 2017
Creation of the new brand for the worlds of hospitality, restaurants and villas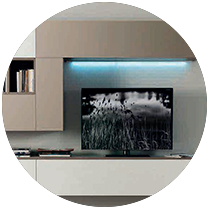 2017
Formation of the new 
#residential
 division dedicated to home and office solutions and contract supplies for houses, hotels and apartments.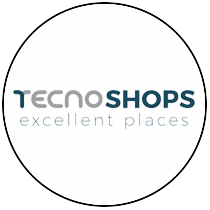 2018
The new Tecnoshops logo: Excellent Places